Staff
Matthew T. Hora
Founding Director Dr. Matthew T. Hora is an Assistant Professor of Adult and Higher Education in the Department of Liberal Arts and Applied Studies at UW–Madison, and a research scientist at the Wisconsin Center for Education Research. After several years of experience in organic agriculture and food systems research, he received his master's degree in applied anthropology from the University of Maryland - College Park. Dr. Hora then worked as a program evaluator of public health and STEM education initiatives before earning his Ph.D. in the learning sciences from the Department of Educational Psychology at University of Wisconsin-Madison in 2012.
Hora's work focuses on discerning the cognitive, cultural, and contextual factors that underlay organizational change processes. Using theory and method from cultural anthropology, cognitive psychology, and systems engineering, he has explored issues related to curriculum planning, classroom instruction, and data driven decision-making in postsecondary STEM departments. These perspectives are now being applied to the problem of education-workforce dynamics, and the degree to which these complex factors can and should be considered when developing public policy regarding education and workforce development. His research utilizes a wide range of qualitative methodologies gleaned from a variety of disciplines, including grounded theory, decision modeling, scaling and data reduction techniques, and case study methods.
---
Matthew Wolfgram
Dr. Matthew Wolfgram is an anthropologist of education and a Senior Researcher at the Wisconsin Center for Education Research. He earned his Ph.D. in linguistic anthropology from the University of Michigan in 2009. Wolfgram's three major research projects include: (1) an ethnography of communication focused on the education and practice of an indigenous system of medicine in Kerala (south India) called Ayurveda; (2) a video-discourse analysis of teacher-student and student peer-group interactions in US middle and high school STEM classrooms; and (3) an ethnography of the experience of low-income, first-generation, and minotrized students on the campus of a public flagship university in the American Midwest. As Assistant Director, Wolfgram manages the research and out-research work at CCWT. He is also planning a major new ethnographic study to document how refugee resettlement populations in Wisconsin such as the Hmong experience the college-workforce transition.
---
Bailey Smolarek
Dr. Bailey B. Smolarek is an Assistant Researcher with the Wisconsin Center for Education Research at the University of Wisconsin–Madison. In 2016, Bailey earned her PhD in Curriculum and Instruction from the University of Wisconsin-Madison specializing in language and education, education policy studies, and qualitative research. Drawing on critical social theories, Bailey's scholarship revolves around issues of educational equity from both systemic and localized understandings. Her dissertation used critical policy approaches to ethnographically examine the local enactment of federal and state education policies on Latin@ immigrant youth at a high school in rural Wisconsin. Informed by her prior roles as a middle school Spanish teacher and an adult ESL instructor, Bailey's research is dedicated to cultivating socially just educational spaces for multilingual and multicultural learners and the educators who serve them.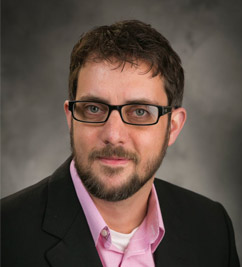 Ross Benbow
Ross J. Benbow is a researcher with the Wisconsin Center for Education Research at the University of Wisconsin-Madison. With a background in political science, international education and development, and comparative analysis, Ross earned his Ph.D. from the University of Wisconsin-Madison's Department of Educational Policy Studies. He specializes in ethnographic and social network approaches to research, and as a co-PI, analyst, consultant, teacher, and writer has shared his work through books—including the co-authored Beyond the Skills Gap (2016), winner of the AAC&U Frederic W. Ness Book Award—as well as academic journals such as the Harvard Educational Review, Higher Education, Change, and the Journal of Diversity in Higher Education. Ross' current research focuses on the relationships among teaching and learning, public policy, and social and cultural transition in domestic and international educational contexts, with a particular interest in patterns of inequity in colleges and universities.
---
Zi Chen
Dr. Zi Chen is an Associate Researcher with the Wisconsin Center for Education Research at the University of Wisconsin-Madison. She uses quantitative research methodology and vocational psychology theories to explore youth and young people's vocational identity, career adaptability, as well as the impact of contextual influences on individuals' career development and psychological well-being. At CCWT, Dr. Chen is currently working on the mixed-method research study — college internship study to investigate barriers of internship participation as well as internship program characteristics and their relations to students outcomes. 
---
Amy Rivera
Amy Rivera is the Project Manager at CCWT. Amy worked as the Sales and Training Representative and Certified Career Development Facilitator for CareerLocker for ten years prior to her transition to CCWT. She also worked at St. Catherine University in Admissions and Academic Advising, before moving to the University of Wisconsin System.
---
Jennifer Johnson
Jennifer Johnson is a Project Assistant at the CCWT and a 2nd year master of public affairs candidate in the La Follette School of Public Affairs. As a graduate student, Jennifer worked as a health policy research assistant for Professor Yang Wang, at the U.S. Department of State in Guatemala as a Counter Narcotics intern, and as a graduate student assistant for the Mayor's Innovation Project at the Center for Wisconsin Strategy. Jennifer's public policy interests include state policy, health policy (specifically Medicaid), workforce development, and elections.
Prior to graduate school, Jennifer obtained her BA in Political Science from UW-Madison and her associate's degree from Madison Area Technical College. She worked at the Wisconsin Elections Commission and the Latino Academy of Workforce Development.
---
Olivia Rasmussen
Olivia Rasmussen is a student intern with CCWT and is a junior majoring in Education Studies. After her undergrad, she hopes to continue her education in graduate school with an interest in education policy.
---
Jared Colston
Jared is a Project Assistant at the CCWT and second year Ph.D. student in Educational Leadership and Policy Analysis at the University of Wisconsin-Madison. He is passionate about studying equity in access to higher education and how education plays a role in economic and social mobility, as well as how overall educational attainment impacts workforce and economic development and public welfare. His research focuses on state-level policies surrounding "brain drain" and the geography of opportunity. At the Center, Jared works on the mixed methods College Internship Study on the quantitative team.
---
Zhixuan Wu
Zhixuan Wu is a quantitative research assistant in the college internship study team at CCWT. He is a fourth-year Ph.D. student in the Department of Planning and Landscape Architecture at UW-Madison. Coming from a background of engineering and quantitative analysis, he is now working on the application of mixed-method research in public policy studies. His current research focuses on Wisconsin's water pollution control policy. He is also interested in the nexus of economic and workforce development. 
---
Shelby Rogers
Shelby Rogers is a Project Assistant for the Wisconsin Center for Education Research and a PhD candidate in the department of Educational Leadership and Policy Analysis here at University of Wisconsin-Madison.  Prior to his appointment in CCWT, he was the Program Manager for the WCER Fellows program. Shelby's research focuses on Black epistemologies, critical race and equity, leadership and student success as a function of the academic curricula at historically Black colleges and universities (HBCUs). Shelby has a baccalaureate degree in Political Science and History, and a Master of Education in Instructional Leadership from Tennessee State University.   
---
Vivien Ahrens
Vivien Ahrens is a Project Assistant at the Wisconsin Center for Education Research, and a doctoral student in Civil Society and Community Research at the University of Wisconsin-Madison. She holds a master's degree in Social and Cultural Anthropology from the Ludwig-Maximilians-Universität, Munich, Germany.
Vivien is interested in educational program evaluation. She aims to contribute to participatory evaluation methods that support participants' and facilitators' reflections on program goals, outcomes, and indicators of success.
Before joining WCER, Vivien coordinated Centro Hispano's Escalera Program at Madison East High School – an after-school program that supports Latinx youth in taking the next steps towards their goals, accessing higher education and advanced careers.
---
Javier Rodriguez S.
Javier is a PhD candidate in the Department of Sociology at UW-Madison and a Project Assistant at the Wisconsin Center for Education Research. Before joining the CCWT team, he was a research assistant at COWS and at the Institute for Research on Poverty, where he worked on workforce and labor market dynamics, and inequalities in education in Wisconsin. Javier's dissertation examines how rising inequality and recent demographic changes shape public attitudes with respect to social, economic and racial issues differently across the United States geography. He also studies how these same changes affect the local contexts that determine individuals' socioeconomic trajectories.
---
Pauline Ho
Pauline Ho is a third-year Ph.D. student in Educational Psychology – Human Development area at the University of Wisconsin-Madison. She graduated cum laude from the University of California, Irvine where she double majored in Education Sciences and Social Policy and Public Service. Her research at UC Irvine have primarily focused on investigating effective pedagogies for teaching English and discipline-specific knowledge to diverse student learners. Her current research broadly focuses on adolescents' identity development while in college. Her program of research centers on the role and impact of social interactions, contexts, and individual characteristics on the identity development of adolescents.
---
Mary Dueñas
Mary Dueñas is a doctoral student in the Department of Educational Leadership & Policy Analysis and is a Project Assistant for the Center of Research on College-Workforce Transitions at the University of Wisconsin-Madison. Mary is originally from Pasadena, California, graduated from the University of California, Irvine and has a Master's in Science in Counseling from UW-Madison. Before joining the team, Mary worked for the Posse Program, the Chic@ Latin@ Studies Program, the Summer Education Research Program, served as director for iD Tech, and is an instructor at UW-Madison. Mary's research examines the experiences of underrepresented students of color in higher education. Central to her work are the concepts of belonging, mattering, cultural-orientation, motivation, academic success, and persistence within the university setting. 
---
Layne Wetherbee
Layne Wetherbee is an undergraduate intern for CCWT. As a nontraditional student, she is currently finishing her undergraduate degree in Social Work with the intent to complete a Master's in Social Work and PhD in Social Welfare. This summer, she is completing two research internships to broaden her qualitative research experience. Layne has general research interest in childhood trauma and outcomes. This fall, she intends to apply for both the Fulbright Scholarship and graduate school, hoping to conduct international research.
---
Center Alumni
Carrie Weikel Delaplane
Carrie Weikel Delaplane was an Intern at the Center for Research on College to Workforce Transitions lived and worked in Portland, Oregon.  Carrie was an Ed.D student at Oregon State University in the Community College Leadership Program.  Professionally, Carrie has worked in student services in higher education for 19 years in diverse locations and institutions and served as Associate Dean of Students at Portland Community College in Portland, Oregon.  Carrie's research interests are the intersection of workforce development, vocational education, regional economic development, social justice, employment outcomes and the community college.
---
Matias Scaglione
Policy Analyst Dr. Matías Scaglione was a labor economist and an Associate Researcher at the Wisconsin Center for Education Research. He earned his Ph.D. in sociology from the University of Wisconsin-Madison in 2012, with a concentration in labor markets and quantitative methods, and received a master's degree in economics from the Universidad de San Andrés, in Argentina, in 2001. His research interests focused on the changing nature of employment and work in the United States since the late 1970s, including the dynamics of the wage distribution, the employment and earnings of college graduates, the conceptualization and measurement of middle-skills jobs, and the debate on the future of work. Dr. Scaglione has previously worked as a Senior Economist at the Wisconsin Department of Workforce Development, a Data Scientist and Researcher at the University of Wisconsin-Madison Graduate School, and a Research Fellow at the Inter-American Development Bank.
---
Samantha Thompson
Samantha Thompson worked as a research assistant on a variety of tasks for CCWT. Also an undergraduate alumna of UW–Madison, while working with CCWT, she was pursuing her graduate studies at the university in Educational Leadership and Policy Analysis, specializing in Global Higher Education. She is particularly interested in using a comparative lens to examine international education systems and policy. Her research interests lie in exploring how higher education systems around the world prepare their students to thrive in their careers and lives. She also focuses domestically on the international student experience at American universities in the college to workforce transition. 
---
Yi-jung Wu
Yi-jung Wu was a Project Assistant at the CCWT and a doctoral student in the Department of Educational Leadership and Policy Analysis at UW–Madison. She received her B.S. in Mathematics and M.S. in Cognitive Science from National Cheng Kung University, Taiwan. Her previous experiences include working as a research assistant responsible for projects in cognitive psychology and educational research and as a middle school mathematics teacher. She is especially interested in the interdisciplinary study on college to workforce transitions. Her research interests include using mixed methods and quantitative methods to explore the topics of student employability, career development and STEM education.
---
Pa Her
Pa Her was a Research Assistant at the CCWT and a fifth-year Ph.D. student in Counseling Psychology. She is passionate about working with college students and has worked with underrepresented students as an academic advisor, a peer mentor coordinator, an instructor, and a psychotherapist. Her research examines students' of color experiences in higher education and focuses on topics such as persistence, vocational development, social class, self-efficacy, and racial discrimination. AT CCWT, Pa worked on the college internship study utilizing a mixed-method approach. 
---
Emily Parrott
Emily was a PhD candidate in Human Ecology in the department of Human Development and Family Studies at the University of Wisconsin-Madison. She earned her Master of Science from the University of Wisconsin-Madison in Human Ecology and her Bachelor's from Harvard College in Sociology.
Her research focused on two main themes. First, she studied first-generation college graduates in an effort to understand how college shapes the lives of individuals and their families. Her dissertation advisor was Sarah Halpern-Meekin. Along this line of inquiry, she also collaborated on research with the Arizona Life Success Study and the Peer Relations Study Group. Second, she was committed to building connections between research and policy through a study of legislators' research use, with Karen Bogenschneider. She also created translational documents for policymakers and the public. To that end, she has worked as a Project Assistant for the Family Impact Institute and Project Assistant at the Money, Relationships, and Equality (MORE) initiative.
---
Mun Yuk Chin
Mun Yuk Chin was a Project Assistant at the CCWT and an advanced doctoral student in Counseling Psychology at the University of Wisconsin-Madison. She was born in Kuala Lumpur, Malaysia and grew up in both Malaysia and Singapore. Mun's research interests focused on the subjective identities of social class, sexuality, and gender, as well as their relationships with mental health. For her dissertation, Mun investigated the effects of social class concealment among undergraduate students. As a graduate assistant, Mun worked on the various phases of the Center's projects on students' experiences with career advising.
---